Paris, spring 2001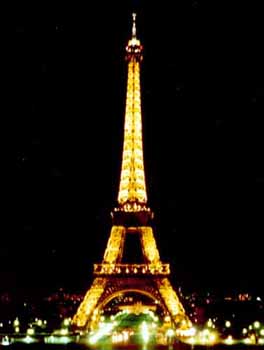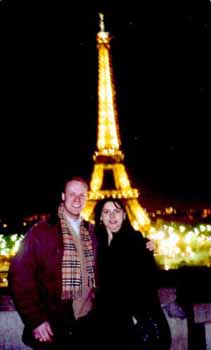 The Eiffel Tower - the most unmistakable of Paris' landmarks

Paris by night, as seen from the Eiffel Tower (note Arc de Triomphe to the far left)

Milena outside the glass pyramids that forms one of the entrances to Musée du Louvre

Jardin des Tuileries, situated between the Louvre and Place de la Concorde

The enormous castle that houses the Musée du Louvre art museum

Montmartre with the Basilque de Sacré-Coeur cathedral on the hill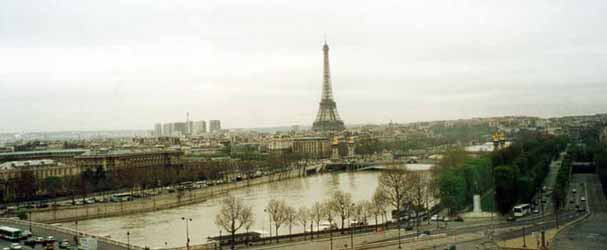 The river Seine with the Eiffel Tower in the background

Place de la Concorde, Avenue des Champs Elysées, Arc de
Triomphe and la Defénse, all in one picture!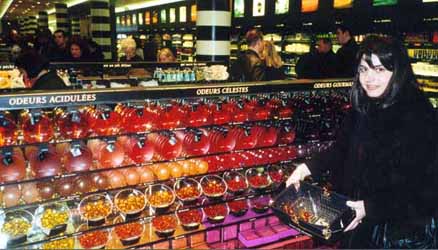 A cat in a seafood shop? No, but pretty similar: Milena
in a large perfume shop in the Avenue des Champs Elysées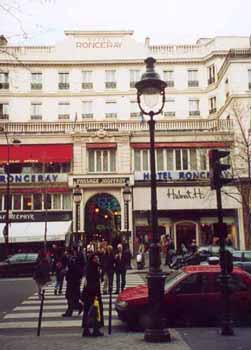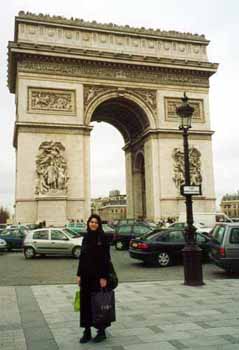 Milena at our hotel in Boulevard Montmartre and by the Arc de Triomphe respectively

Strange modern art in the shape of columns fills the inner yard of Palais Royal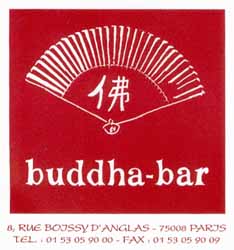 Thanks to Christian and Mariam's kind advice, we could enjoy the hip, cosy and enchanting
atsmosphere of Paris' Buddha-Bar (note the enormous buddha statue centre right in the picture!)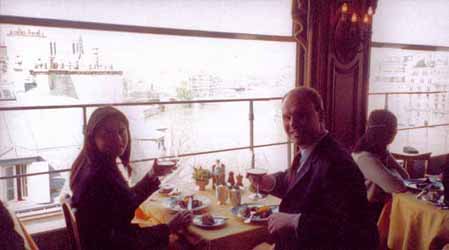 Milena's 30th anniversary was celebrated in style at the La Tour d'Argent restaurant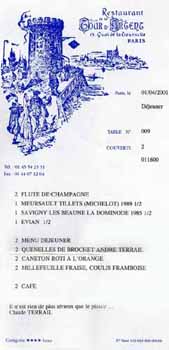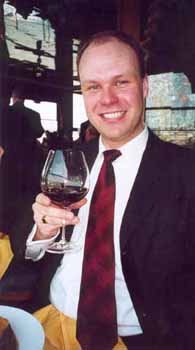 The most enjoyable food and wine you could ever imagine, is served here.
To the right John enjoys the Savigny les Beaune la Dominode 1985 wine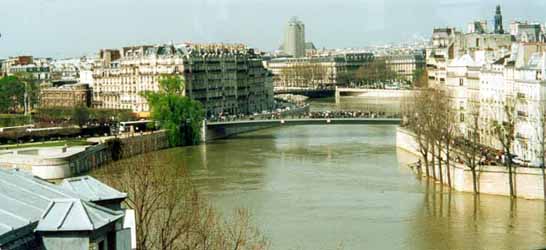 The view from our table, overlooking the river Seine, was magnificent too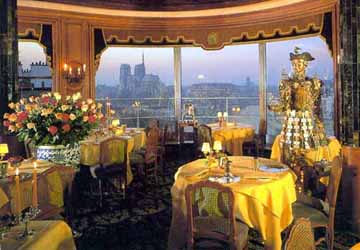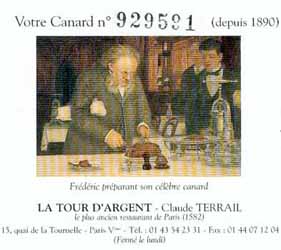 One of the restaurant's specialties is duck. Every duck served comes with a numbered certificate.
As you can tell from the card above, I ate duck number 929,591 since 1890. Truly awesome!