San Marino, Italy & the Vatican

Lovely view into Emilia-Romagna from my balcony at Grand Hotel, San Marino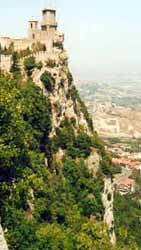 La Rocca o Guaita fort 650 meters above the sea level - an incredible view!
The Adriatic sea with Rimini as seen from San Marino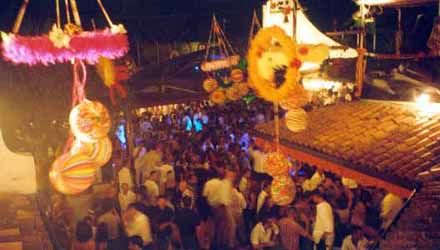 The Byblos night club, Riccione at 02.58 AM - hip, loud and sweaty

View of the landscape in the Le Marche region, close to Urbino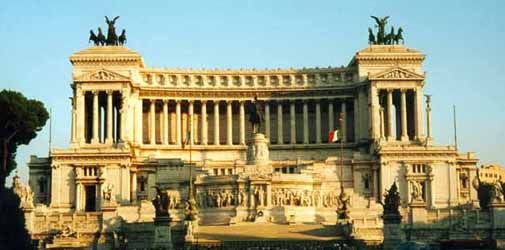 Palazzo Senatorio and Foro Romano in Roma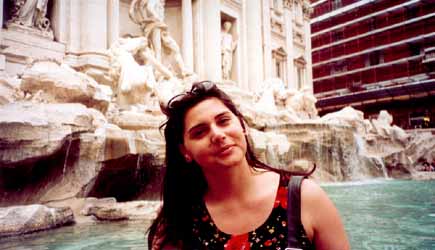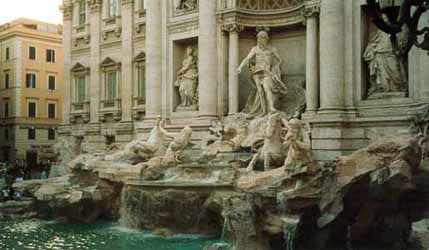 Fontana di Trevi, Roma (yes, I did throw in a coin!)

Il Vaticano: Piazza di San Pietro with the basilica in the centre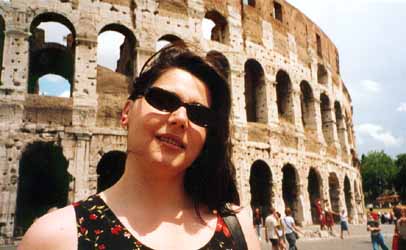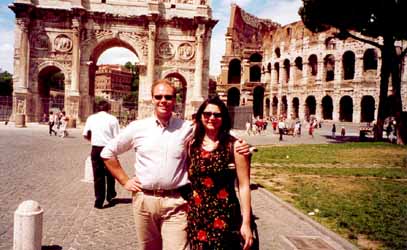 At the coloseo

This breathtaking view of Salerno meets anyone arriving from Roma on the A1 highway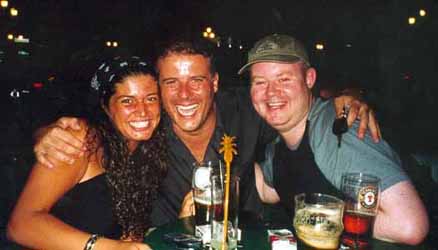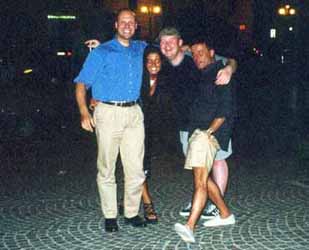 Friends gathering at the Easy Riders Irish Pub in Salerno,
Daniela, Carmine and Rory having a laugh together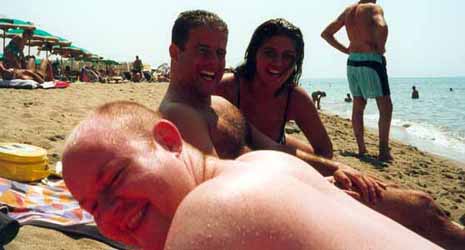 Same people on the beach south of Salerno the next day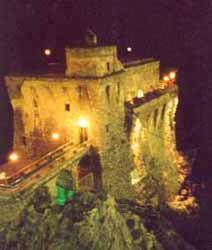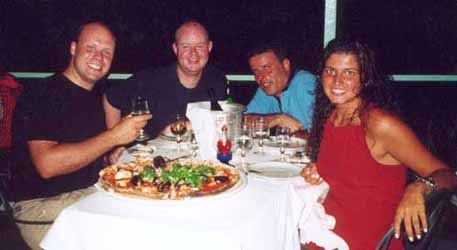 A delicious pizza (Napoli style) as served in the Torre Normande,
restaurant close to Maiori village on the Amalfi coast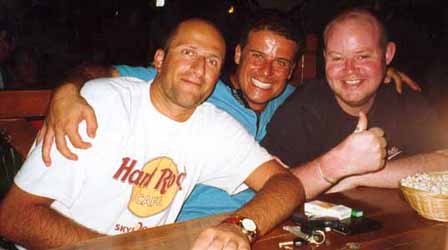 Later the same evening Mario arrives from Dublin to join the fun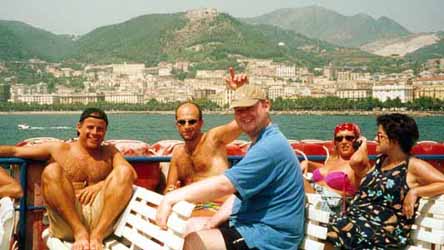 Next day aboard a boat heading from Salerno to Amalfi.
Carmine, Mario, Rory, Lucia and a friend of hers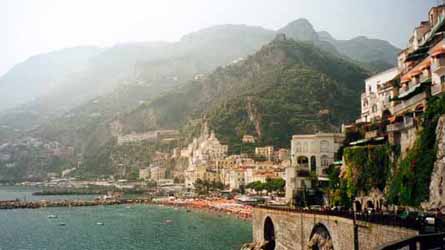 Amalfi village, one of several pearls on the Amalfi coast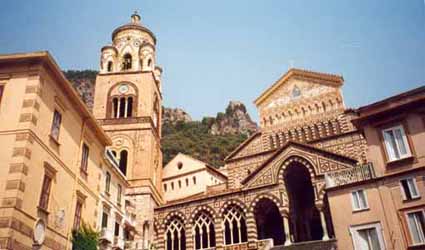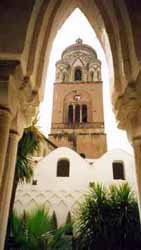 The Duomo Sant' Andrea in Amalfi, displaying its Arab-Norman exterior with origins
dating back to early 10th century Chiostro del Paradiso offers a beautiful view
of the bell tower of the Duomo - a great photo taken by Carmine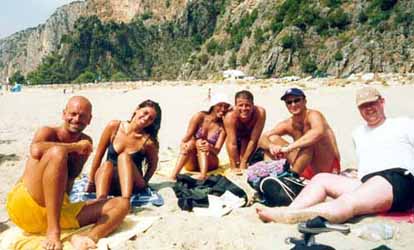 Spending yet another hot day on the beach, this time in Palinuro, 2½ hours ride
south of Salerno. Mauritzio, Daniela, Rosario, Carmine, Mario and Rory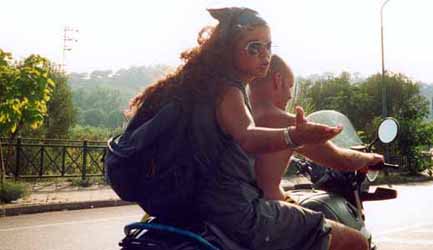 Daniela and Mauritzio riding his BMW, without helmets - of course!
Teaming up at Salerno's railroad station to meet & greet
Milena upon her homecoming from Dublin [photo: D. Manzo]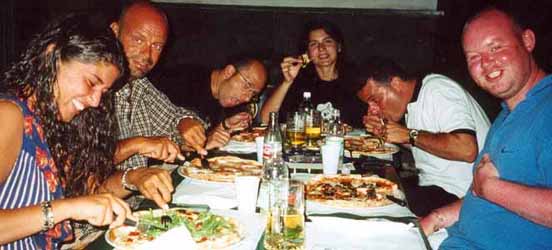 A great meal follows instantly: the Trianon restaurant serves 'la vera pizza napolitana',
adhearing to the traditional recipy including buffalo milk mozzarella cheeze, extra
virgin olive oil, sea salt and a genrous helping of very soft bread - delicious!

South of Salerno lies Paestum, the remainings of one of Magna Greca's
many cities including some of the world's best preserved Greek temples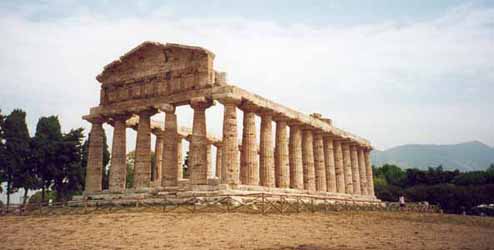 Paestum: Tempio di Cerere from 6th century BC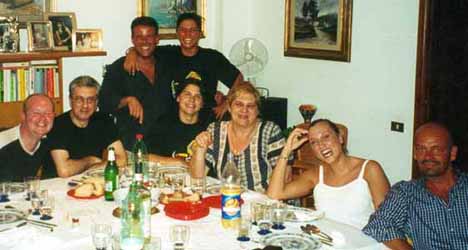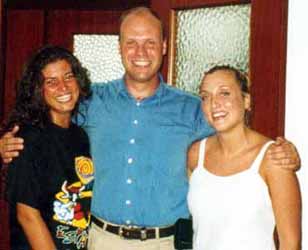 After an incredible 15+ course meal at the Manzo family's. Rory,
Enzo, Carmine, Daniela, Milena, Italia, Sandra and Mauritzio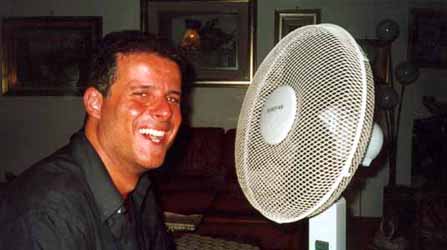 Even Carmine thought the humid heat too much sometimes -
that was quite a comfort to me!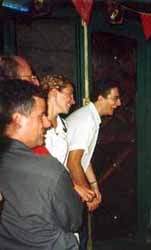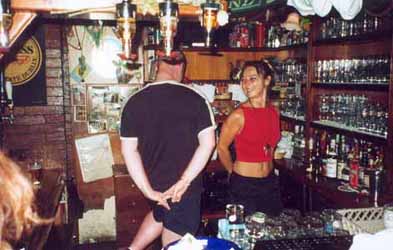 Friends having a good time at Easy Riders Irish pub in Salerno, as Rory
and the barmaid enjoys some traditional Irish dancing behind the bar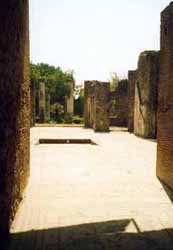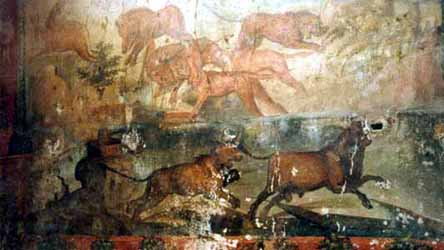 A beautiful back-yard and a well preserved painting in one of Pompei's houses on mt Vesuvio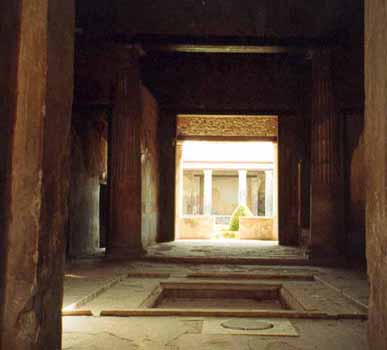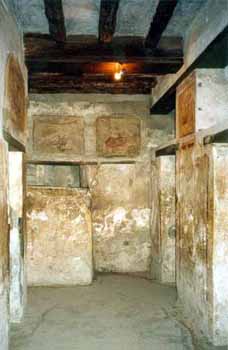 Another beautiful back-yard in Pompei and the 'lupinario', the city's brothel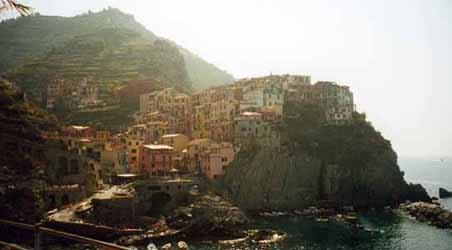 Manarola village, one of the Cinque Terre (five villages)
on the coast between La Spezia and Genova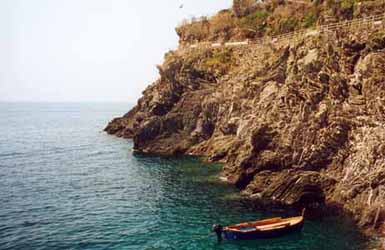 A beautiful alley in Corniglia, another of le Cinque Terre and a small
boat along the coast-line, close to the Manarola village

A veiw of the coast along the beautiful Cinque Terre coast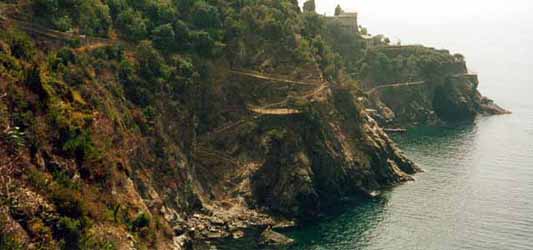 The 'Via dell Amore' walking path connects the five villages. This
beautiful stretch is between Riomaggiore and Manarola


Two views of the Rapallo bay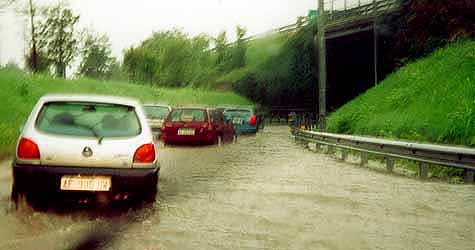 The Colnaghi family offered me a magnificent lunch which was a marvellous way to end my Italian journey.
Getting up on the highway from Milano out to the Malpensa airport was quite advenurous due to heavy rains