Long Play albums | Extended Play albums | 45 rpm singles | 78 rpm singles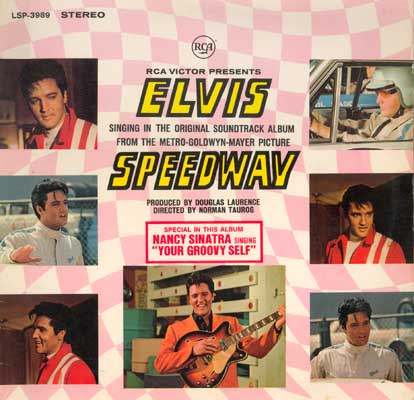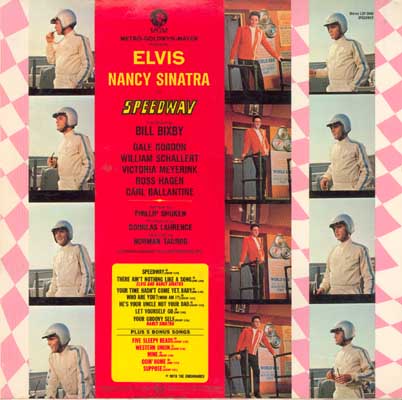 LSP 3989 Speedway (1968): First edition, fully laminated cover.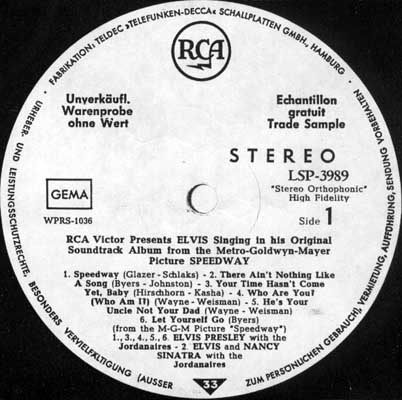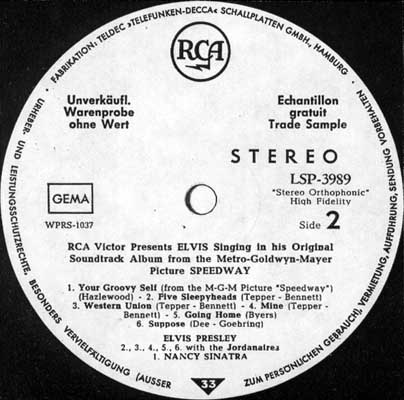 Ultra-rare white label promotional stereo edition. This was the second and final German Elvis LP with with this label.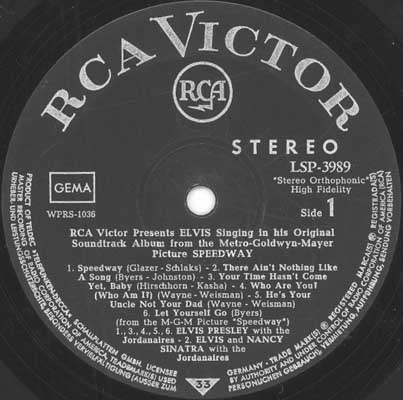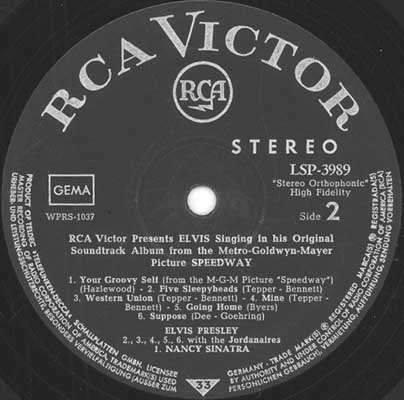 First edition with dark grey RCA Victor (v4) label.