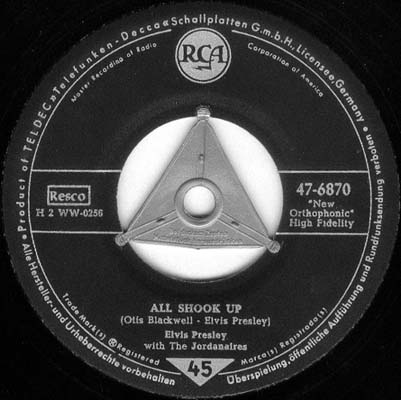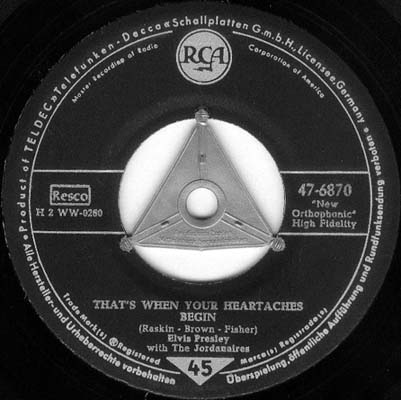 German copyright date: March 27, 1957 (s3)
Very rare edition for US staff stationed in Western Germany. The record itself is a regular
German first pressing but the lable is trying to emulate the US RCA Victor 'dog on top' trademark,
which was not allowed for RCA to use in Europe since it belonged to His Master's Voice (HMV).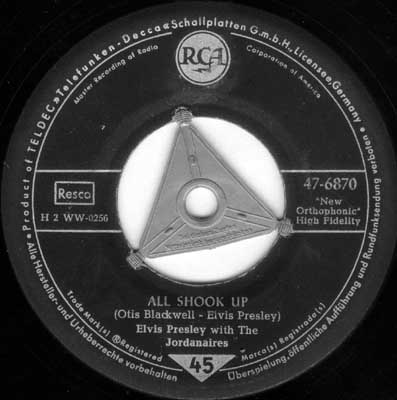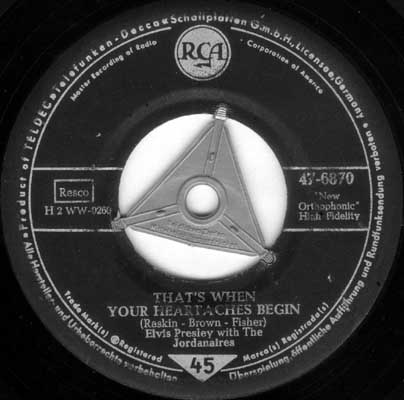 First edition with lable from another printshop, using a different font size.
Back