Long Play albums | Extended Play albums | 45 rpm singles | 78 rpm singles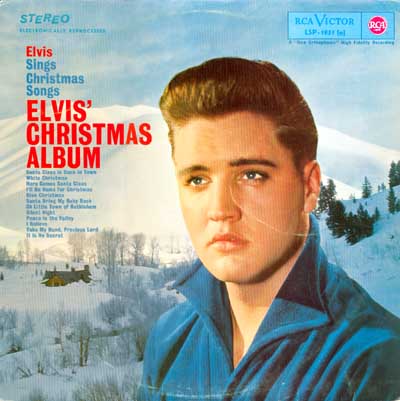 LSP 1951(e) Elvis' Christmas Album (1966-68): First and only electronically reprocessed stereo edition. Until 1965, only
the LOC 1035 mono edition had been available. The German release retained the army photos on reverse from the US 1958 edition.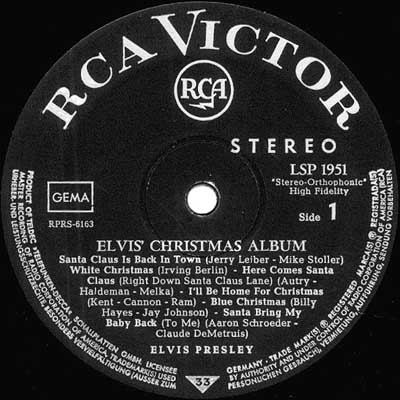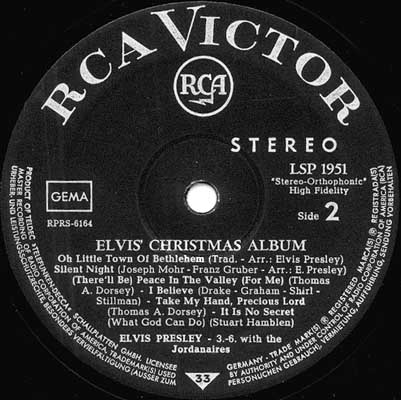 First edition (1966-68), dark grey RCA Victor (v3) label.