US Long Play albums | US Extended Play albums | US 45 rpm singles | US 78 rpm singles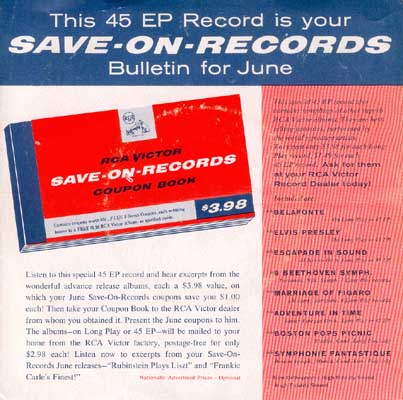 Save-on-records bulletin for June 1956. Issued as part of an RCA factory direct mail order discount program.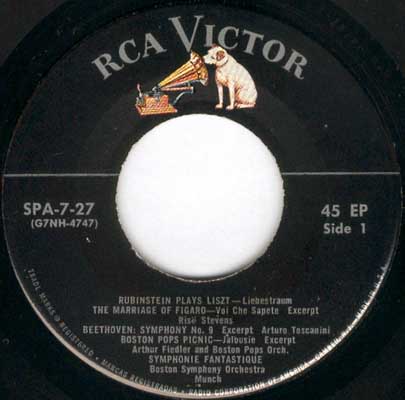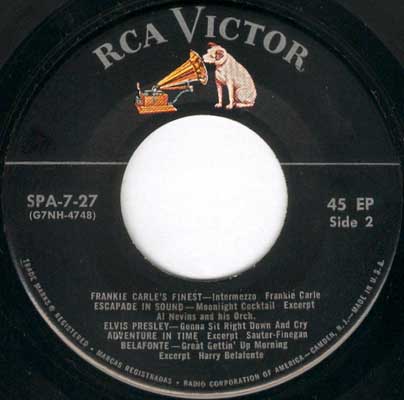 First and only edition, black RCA label with lines. Side 2 has an excerpt from 'I'm gonna sit right down and cry'.