US Long Play albums | US Extended Play albums | US 45 rpm singles | US 78 rpm singles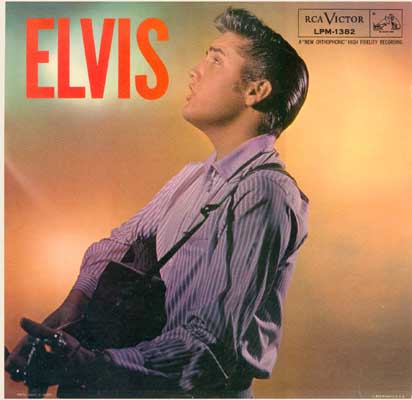 First edition, released November 1956.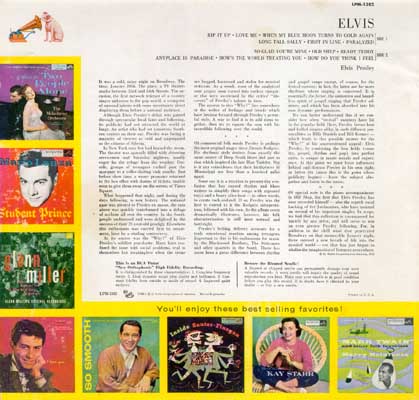 The first editon came with no less than 13 variations of the back cover. '1B' and '1F' depicted here.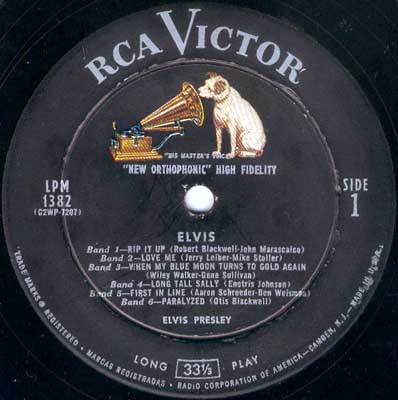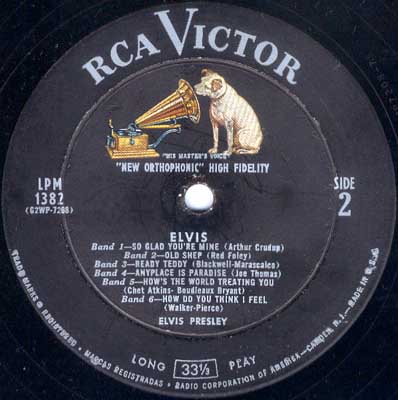 Rare version of first edition, black RCA label with dog on top and 'Band' sequence number in front of each song title.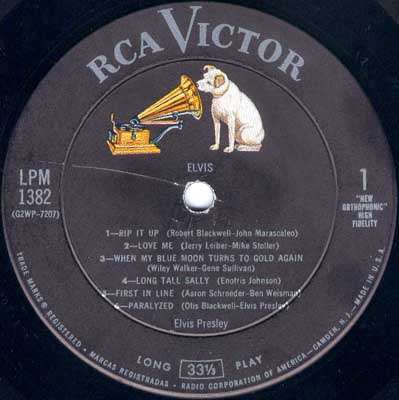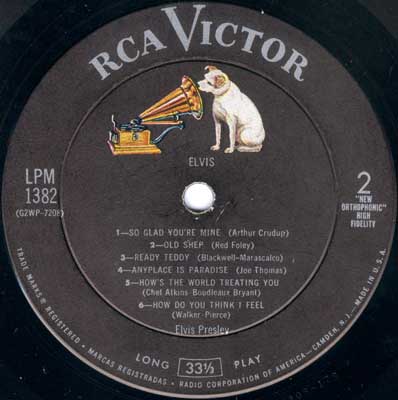 Ultra rare '17S' pressing with alternate take of 'Old Shep', issued by mistake. The '17S' stamp is
actually visible in the vinyl trail-off area in the lower right-hand corner of the image to the right.