US Long Play albums | US Extended Play albums | US 45 rpm singles | US 78 rpm singles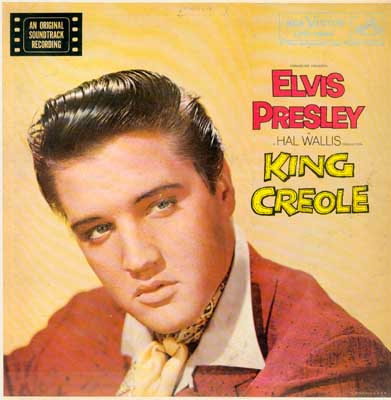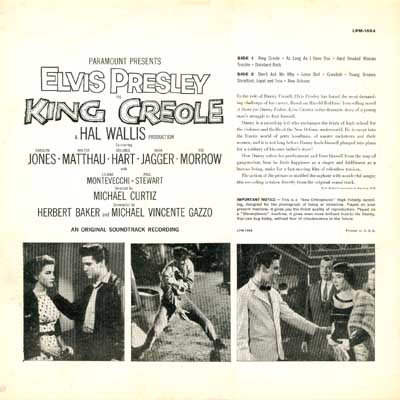 First edition, released September 19, 1958.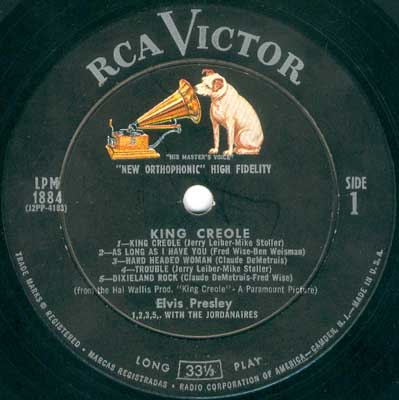 First edition, black RCA label with dog on top.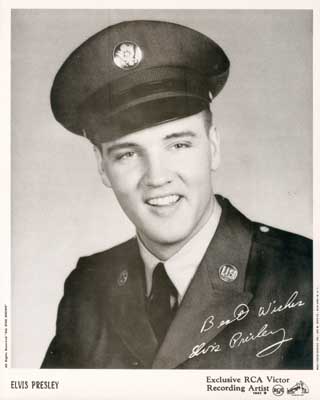 This very rare bonus photo was given at record stores to
buyers of the King Creole album in the fall of 1958.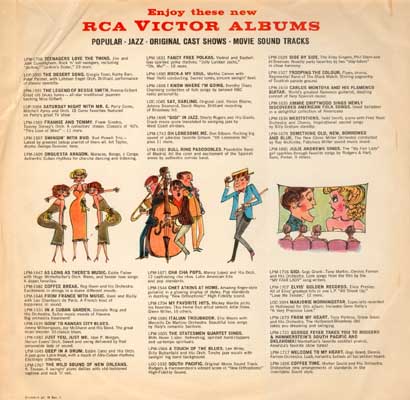 Early copies came with this inner sleeve which advertises Elvis' Golden Records.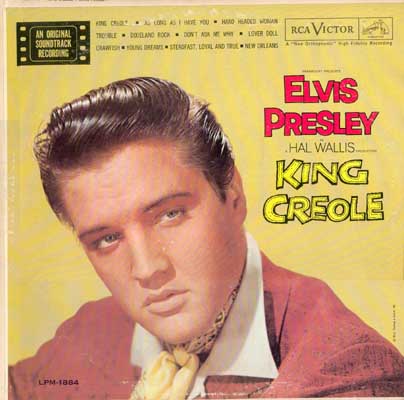 LPM-1884 RE: Second edition, with song titles on printed on the cover front, used for second (11/63) and third (10/64) mono editions.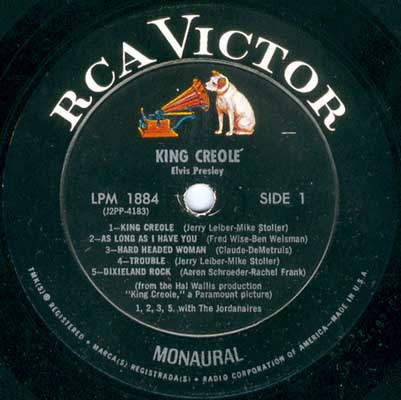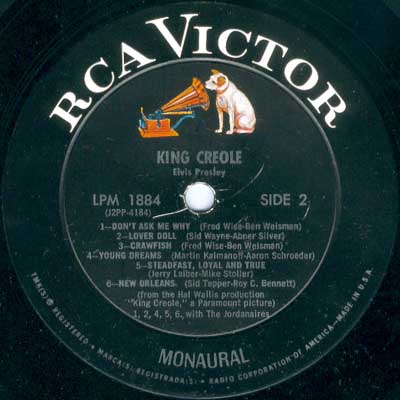 Third and last mono edition, black RCA Victor label with Monaural at bottom, released October 1964.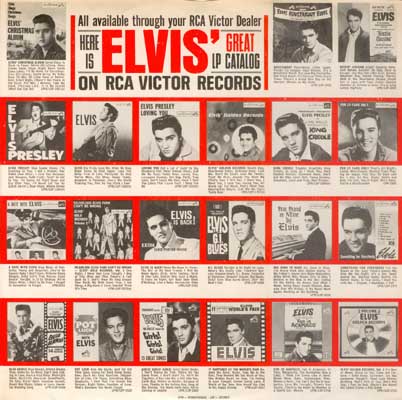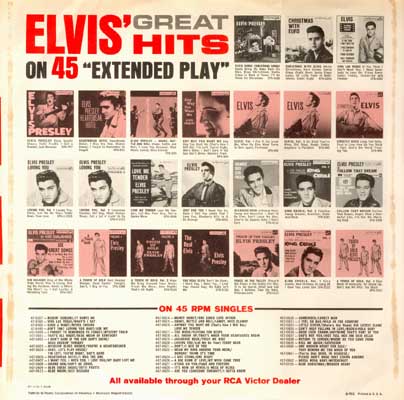 This record came with the fourth version of all Elvis inner sleeve (21-112-1-40B).