US Long Play albums | US Extended Play albums | US 45 rpm singles | US 78 rpm singles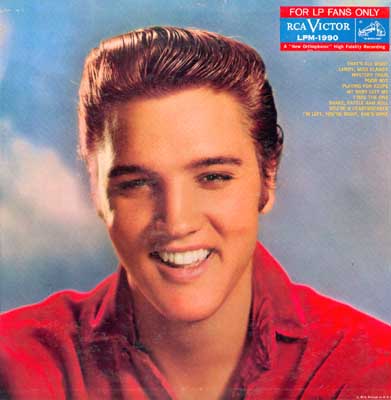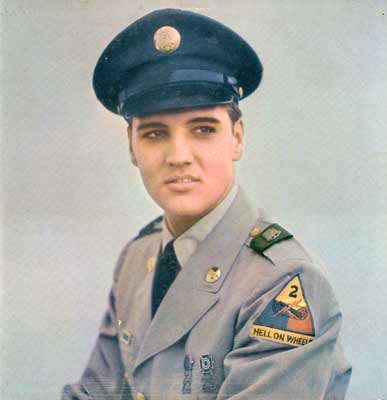 First edition, released February 6, 1959.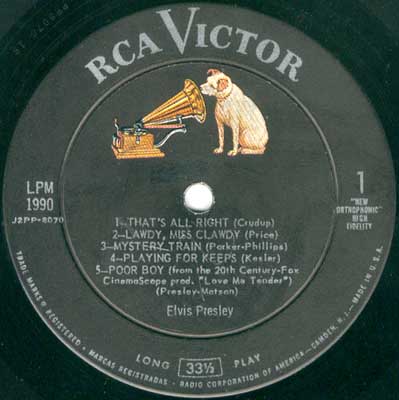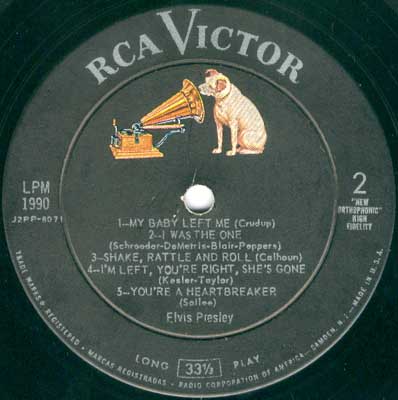 Very first edition, Indianapolis pressing (-1S/-1S), black RCA label with dog on top.
Note that only last names are used for writer credits on this very first edition.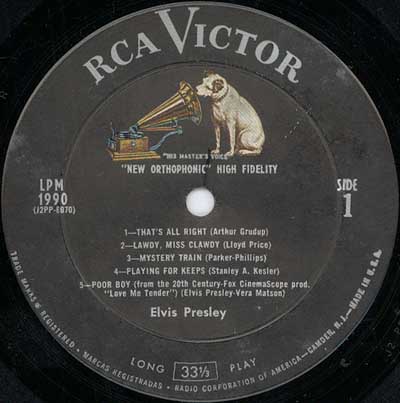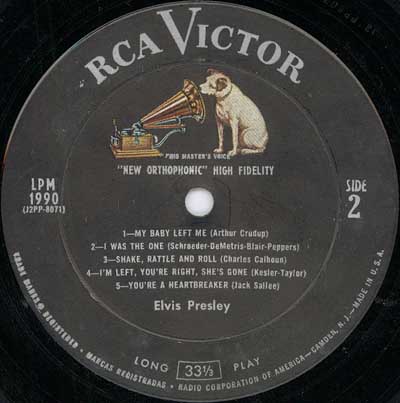 Scarce version from RCA's Rockaway, NJ plant (-2S/-3S). Note that Arthur Crudup's name is mis-spelt with 'G' on both sides.
This was the final release with the "New Orthophonic" tag on top of the label, which was discontinued spring 1959.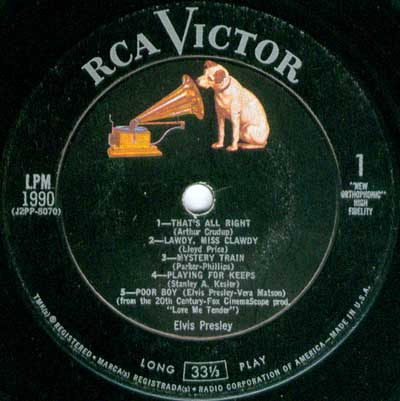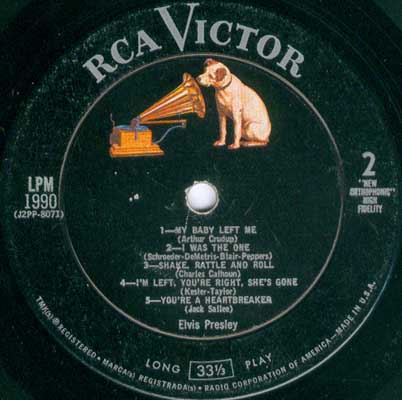 Rare version of first edition, Hollywood pressing (-4S/-2S), black RCA label with dog on top.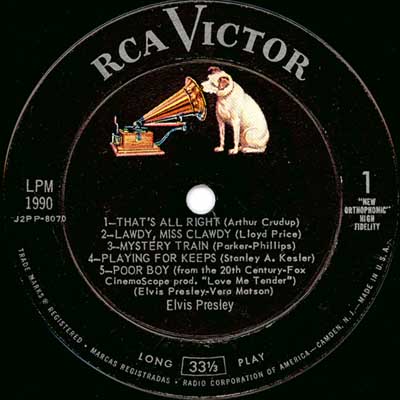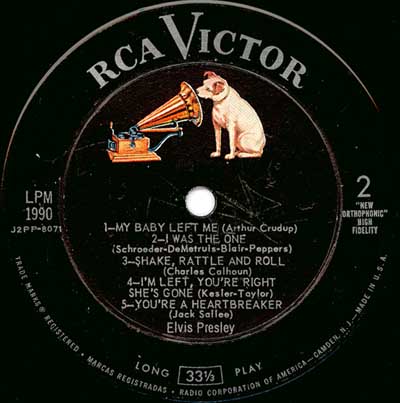 Slightly later Rockaway pressing (-2S/-4S) with full writer credits on label.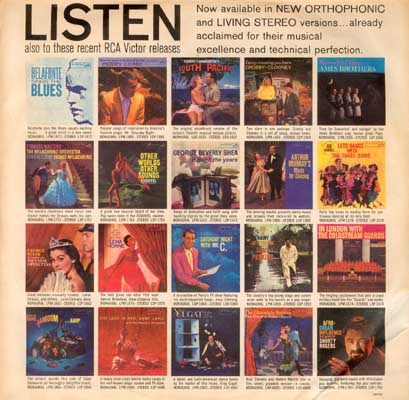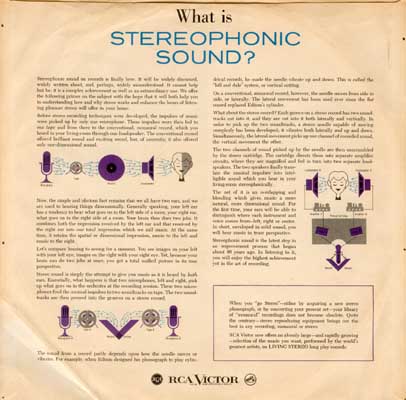 Early copies are often found with this inner sleeve. No Elvis record is advertised.