US Long Play albums | US Extended Play albums | US 45 rpm singles | US 78 rpm singles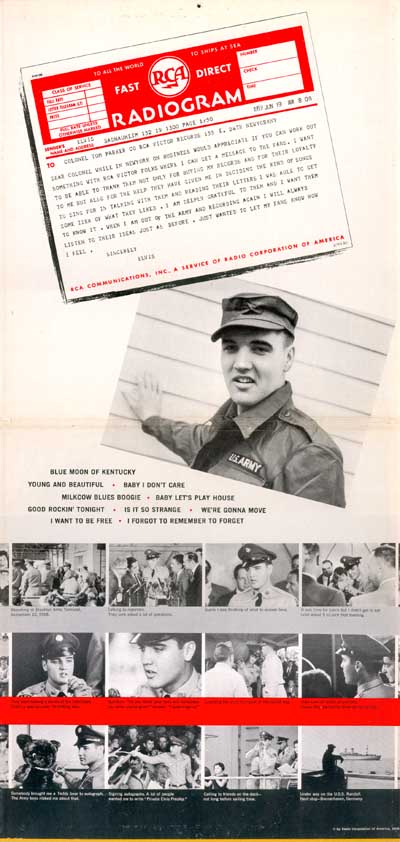 First edition, gatefold cover with 1960 calendar, released July 24, 1959.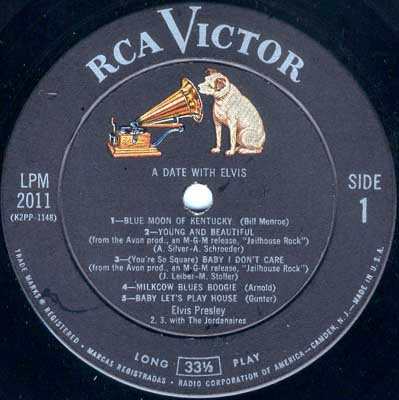 First edition, black RCA label with dog on top.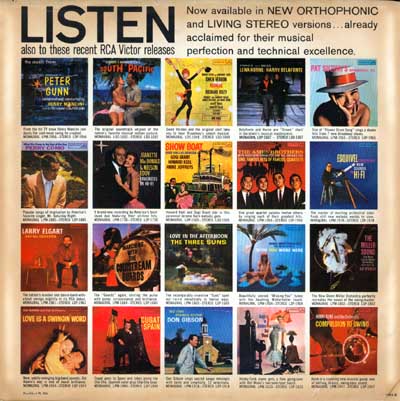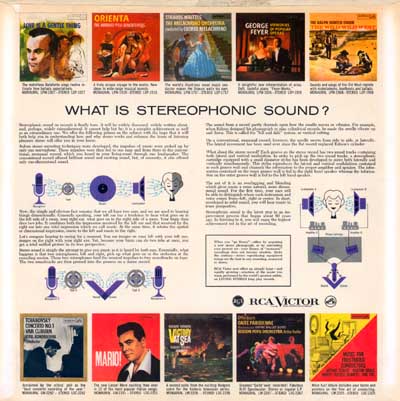 Early copies came with this inner sleeve. No Elvis record is advertised.